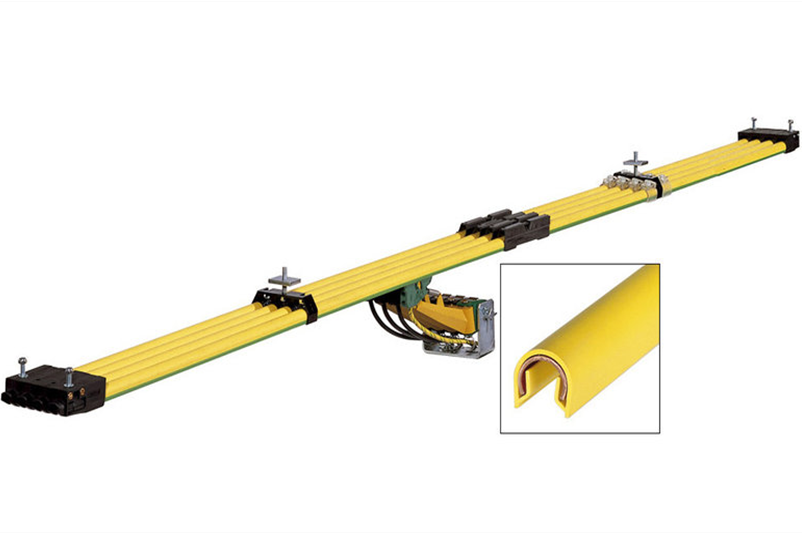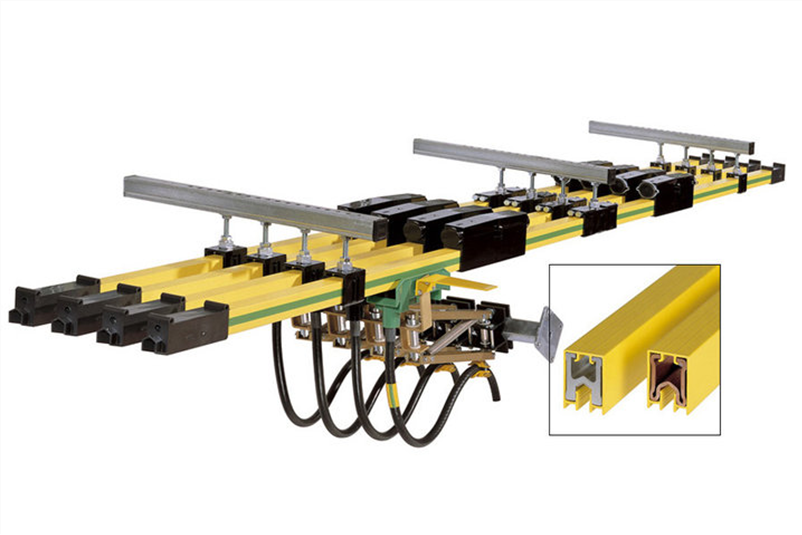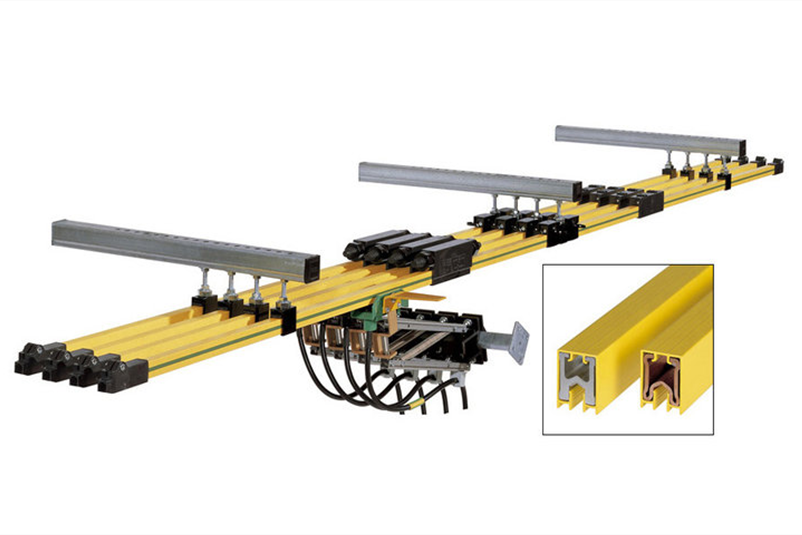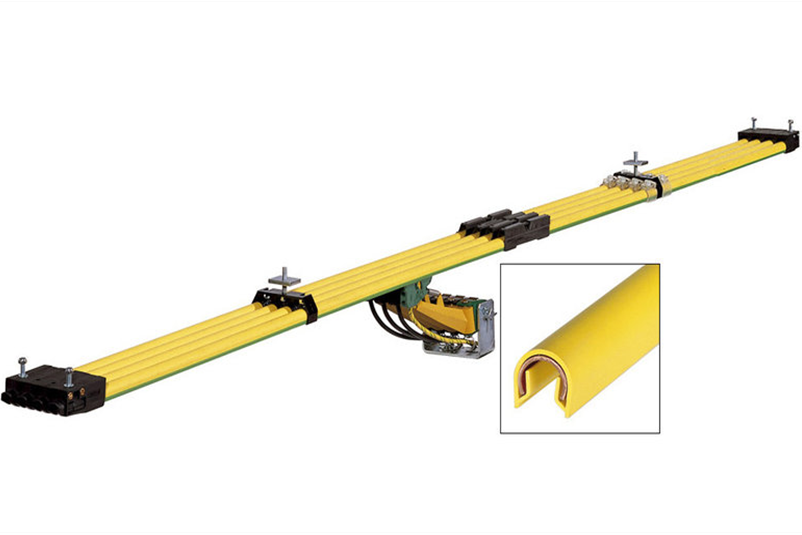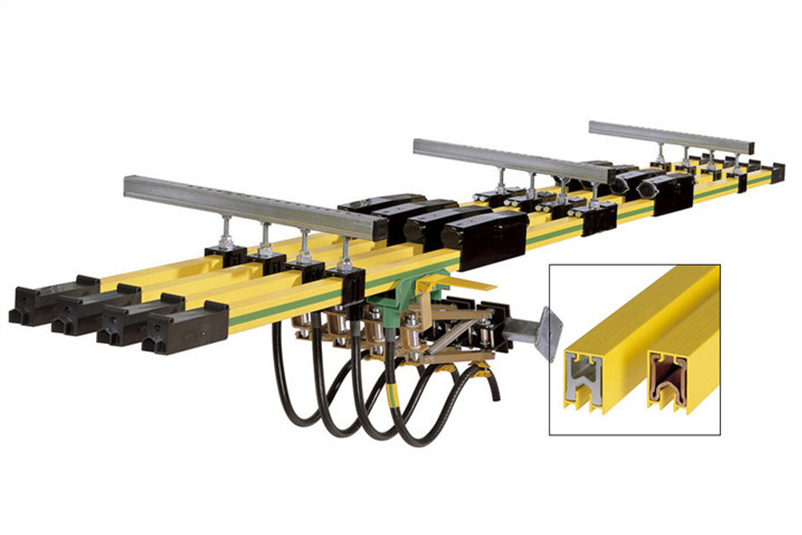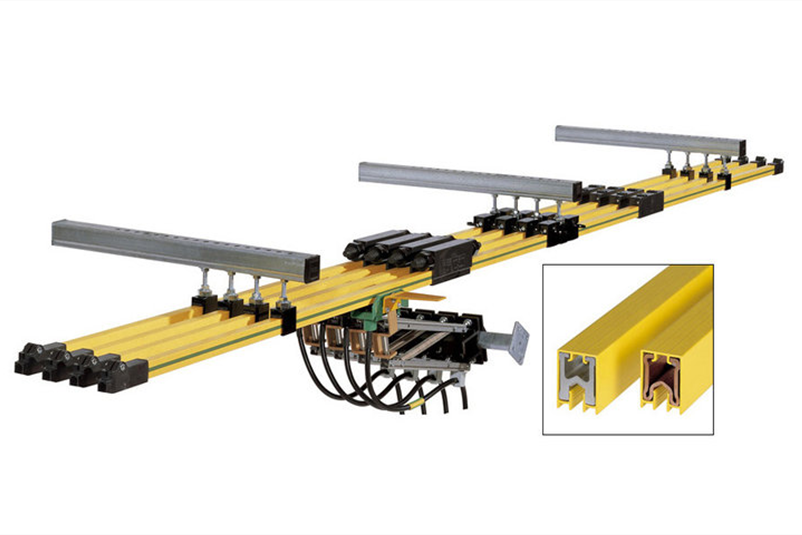 Single FlexLine 0811
Single pole conductor rail for curved paths and ring or oval application.
Features
High level of security with integrated finger-proof isolation
Easy and complete assembly with multiple hanger clamps and Bayonet connector technology
Unlimited amount of pole designs for complex applications
Easy assembly in curves with bending option
Flexible power supply options
Main applications
EMS Electro monorail systems
Stretcher / Packing equipment
right to entertainment
Ring application or slip rings
stage equipment
sorter
---
Single PowerLine 0812
Single pole Conductor rail, preferably for straight routes.
Features
Challenging industry solid structure in conditions and with its conductive material high availability
Superior security system thanks to finger protection and high quality insulation
Easy and precise mounting with multiple hanger clamps (3, 4 and 5 poles)
Free and unlimited combinations for multiple amounts of rails
Optional bending device for curves is possible with side bending
Main applications
EOT cranes
Human Carrier
Special purpose equipment
---
Single PowerLine 0813
Single pole Conductor rails preferred for straight routes.
Features
Efficient usability in the toughest industrial conditions with its durable structure and special transmission materials used
High level of safety for people and machines, thanks to the isolation of the poles
Easy and precise mounting with multiple hanger clamps (3, 4 and 5 poles)
Unlimited number of poles, including for complex applications
Radius segments are available for curves
Main applications
Process and EOT cranes
Human Carrier
Container Crane